ZEISS #measuringhero Award
Winner of the Category: Efficient Measurement Process Set-up
BMT Aerospace Belgium is currently working on a CMM project consisting of a ZEISS ACCURA II with a ZEISS VAST-XTR probe, fully integrated in an automated cell with conveyors, a vertical lift shuttle system and a loading and unloading station. With this project, the company was able to decrease the total measuring time per component drastically to half of the original time, to reduce administration work significantly and to lower the reject rate by 50-80 % over the last two years. With his amazing contribution, Peter Praet has inspired our jury and has won their votes.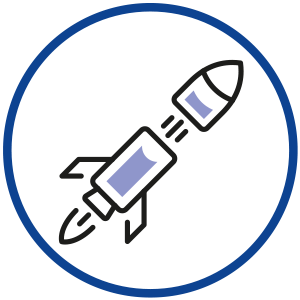 Company: BMT Aerospace International nv
Industry: Aerospace
Country: Belgium
My passion for quality assurance: BMT Aerospace is a vertically integrated manufacturing company with a lot of special processes and quality certifications. In the role of quality assurance, it gives a big satisfaction to help to make sure we are continuously improving and doing the right things.
Favorite ZEISS product: My video camera with ZEISS Lens.
Why ZEISS: BMT Aerospace is looking for stable partnerships with innovative key suppliers that can support our goals of operational excellence. Within the BMT group, several companies all over the world are already using ZEISS Coordinate Measuring Machines and optical systems with good experience.
Your message to the global #measuringhero community out there: To measure is to know. If you cannot measure it, you can not improve it. - Lord Kelvin

How important is quality assurance in your company?
Quality assurance is of utmost importance for BMT Aerospace to remain competitive in the global aerospace market. We differentiate ourselves from other suppliers by being a sustainable house of quality. We do not just deliver parts for airplanes, we deliver airworthy high-quality gears and assemblies that contribute to a safe flight.
What tips do you have for optimizing complex quality assurance processes?
Beside a strong project management approach with a dedicated project leader, creating a good multifunctional team with the required specific expertise was key for the success of our project. 
The lessons learned and inputs from end users have proven to be very valuable.
Automate where possible to avoid human errors.
What role do ZEISS solutions play in optimizing your processes?
Manufacturing aerospace products requires a lot of inspection activities, both destructive (metallographic) and non-destructive. The ZEISS CMM provides the required measuring accuracy and repeatability where the integration in an automated cell helps to get reproducible product quality and measuring results. On top of that, the analysis of measuring data supported by ZEISS PiWeb helps to reduce the cost of non-quality and to optimize our inspection plans.