Stay in Touch
Tactile measurements with higher accuracy, speed, and flexibility
Os apalpadores táteis são a escolha certa em casos que requerem alta precisão. Na metrologia tátil, apalpadores táteis escaneiam a superfície do componente ponto a ponto. A ZEISS oferece uma ampla gama de apalpadores táteis para garantir a solução ideal para sua aplicação.

Stay In Touch
ZEISS Scanning Technology

Traditional scanning offers greater operational safety, accuracy, and throughput than the single-point measurements of the touch-trigger method. As entire parts are measured in one fluid movement, scanning enables faster speeds, the removal of environmental influences, and the capture of far more data.

The Unique Touch
ZEISS Active Scanning Technology

Active scanning takes measurement to new heights: Software-controlled electromagnets apply a steady low force to the stylus whatever its size and orientation, enabling an expanded range of motion with no repositioning. Real-time deflection monitoring supports automatic adjustment. Enjoy maximum flexibility, greater speed, and the accuracy you need for future applications.

Single-Point measurement vs. ZEISS Scanning Technology
How to measure a circle…
Can handle low throughputs and wide tolerances
Combination with ZEISS RDS possible
Estimates conditions between measuring points via interpolation
Requires frequent repositioning of probing head
Potentially overlooks significant deviations
Touch trigger has been described as a "woodpecker" approach – measure a point, move to another location, measure again, and repeat until the job is done. It is therefore capable of handling low part throughputs and generous measuring tolerances. Yet since the stylus is never in contact with the surface between the measuring points, this method generates less data and may provide an incomplete overview. And as the user must reposition before each measurement, the process can be slower than a measurement with scanning path.

…with ZEISS Scanning Technology:
Superlative accuracy across thousands of points
Supports high throughputs and much less error-prone
High scan speeds possible
Time-saving method contributes directly to higher yield
Scanning comprises a fluid and continuous movement that can quickly and accurately measure hundreds or thousands of points along a path as the stylus moves across a surface. This faster workflow not only returns far more data at much higher throughputs, it offers greater accuracy while saving both time and money. Users who have previously considered touch-trigger measurement to be "good enough" will find they are missing out on the many substantial benefits that only scanning can provide.

Benefits for day-to-day challenges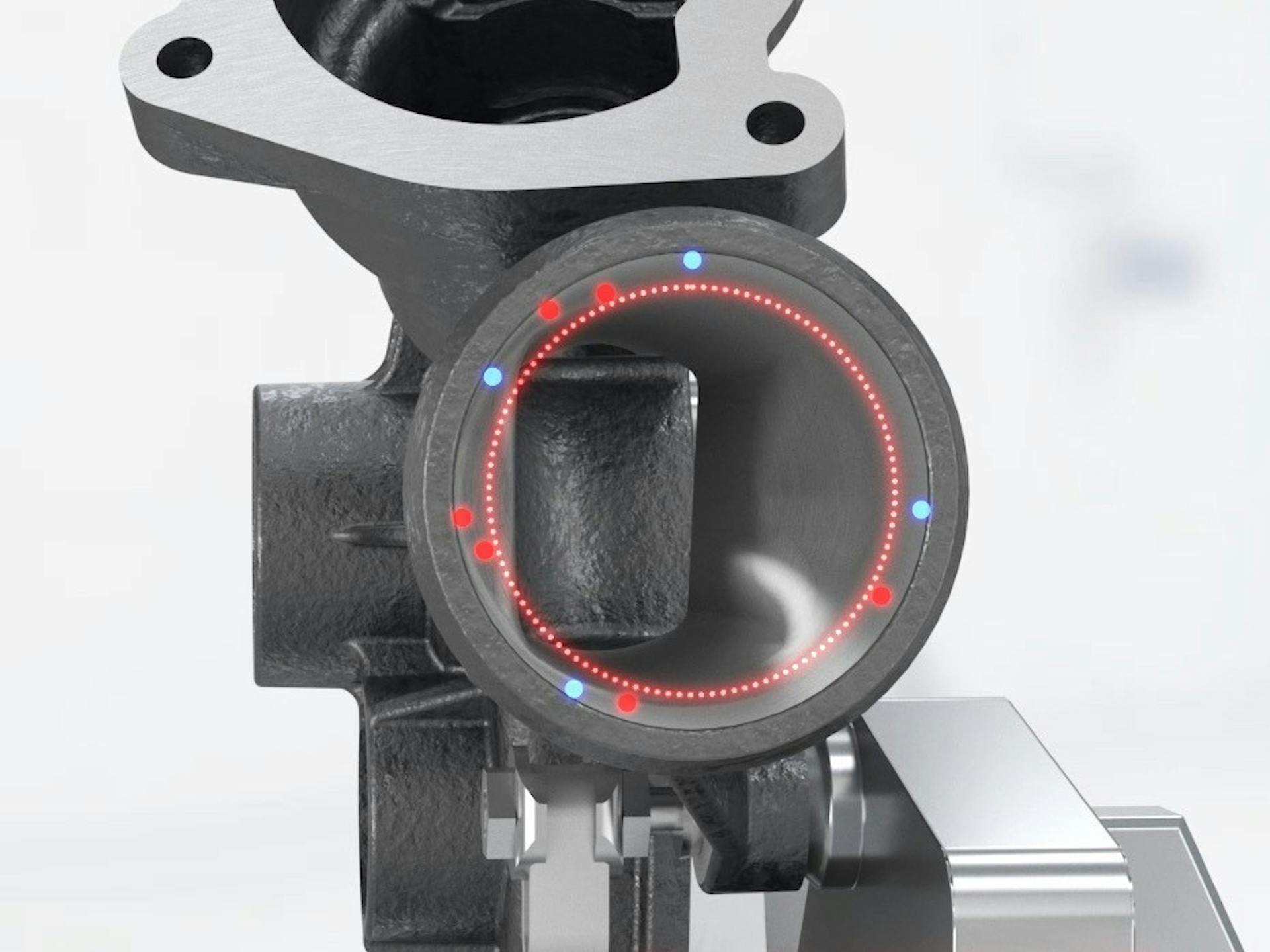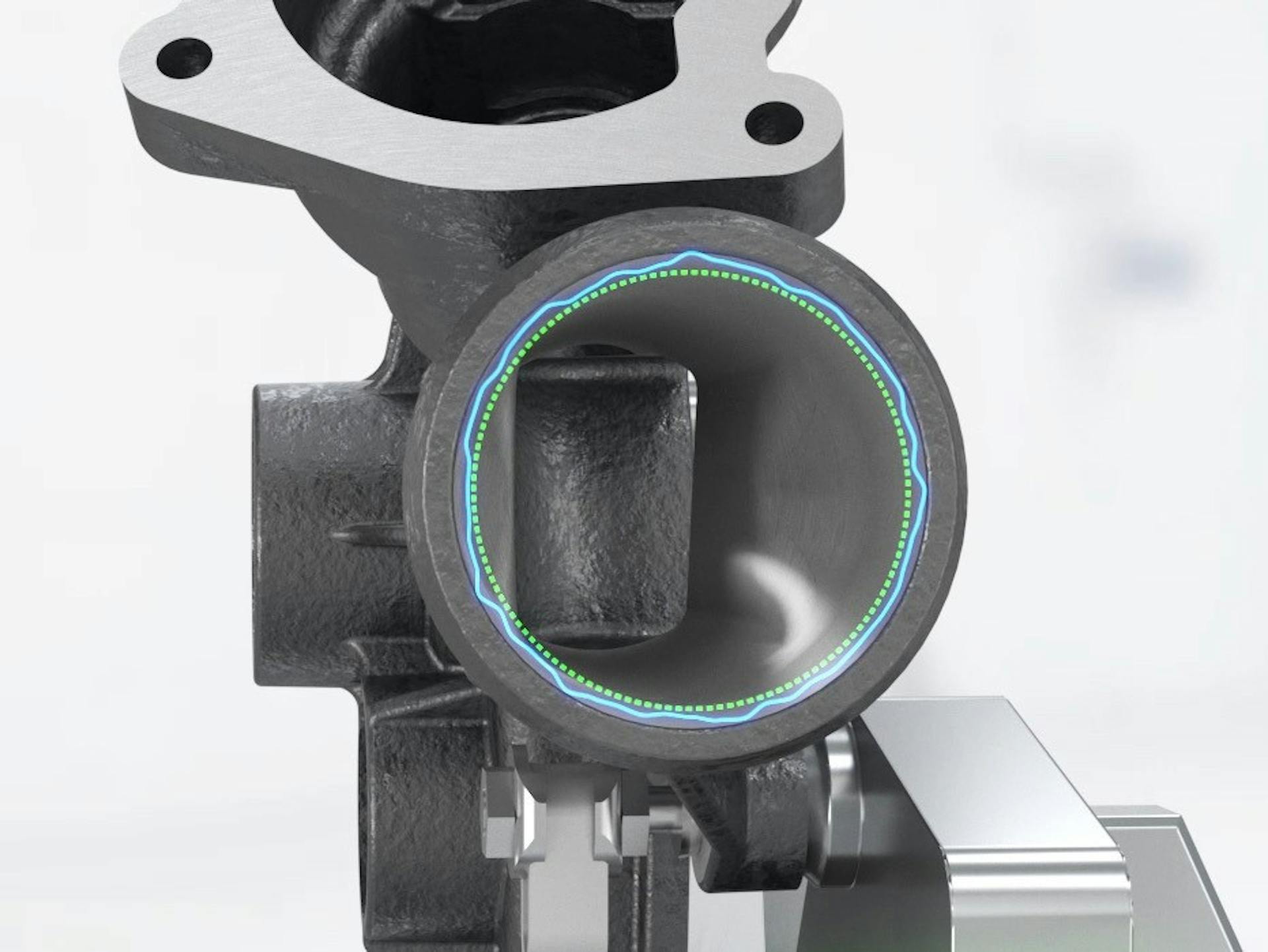 Holistic scanning workflow
In eliminating interpolation, which merely estimates the conditions between individual measuring points, scanning represents a clear reduction in risk while yielding far more data. This results in higher accuracy and certainty. High measurement throughput is also critical for ensuring that many or all parts are scanned and any deviations identified: Faster scanning means fewer measuring machines are required and problems are detected more quickly, which reduces scrap and reworking of parts.

Discover scanning now:

The Unique Touch
ZEISS Active Scanning Technology
As the inventor of scanning, ZEISS is taking this technology to the next level with its cutting-edge active scanning concept. Featuring software-controlled electromagnets and force controllers that maintain a steady low force on the stylus, it delivers fast precision scanning with greater flexibility than ever.

How to measure
with an active probe
Built-in electromagnets for net zero force during scanning
Much faster than traditional scanning
Normalize force during measuring
Automatic bending correction
Software constantly updates the movement
Significantly less probe system noise, no need to "smooth" results
Long and heavy styli combinations can fulfil even more applications
Includes ZEISS VAST navigator functionality with expert mode
Potential for maximizing CMM productivity with ZEISS VAST performance
Discover active scanning now:

Take a deep dive into the technology:
Active probe: where the real magic happens
Active scanning probe heads use software-controlled electromagnets and force controllers that exert net zero force. This method achieves greater accuracy at much faster measuring speeds and is also ideal for non-standard geometries.

Traditional probe applies adjustable force
Traditional scanning probe heads use springs to hold the stylus in its neutral position and hall sensors to measure deflection. The amount of force applied is adjusted according to the form and characteristics of the surface.

Functions of ZEISS Active Scanning
Realize the full potential of your CMM
ZEISS VAST navigator
High scanning speeds
The ZEISS VAST navigator module is included with every active scanning system. Take active scanning a step further by considering factors like the inertia of the bridge as well as the size and length of the stylus. In vastly extending or entirely removing certain crucial limits that affect traditional scanning, it opens up this technology to parts that could not be handled before.
Flexible measuring (size, weight, etc.)
High-speed scanning of outer diameters
Accounts for bending force during scan

Expert mode in ZEISS VAST navigator
Flexible scanning parameters
This module promotes tailored performance by changing the scan parameters according to what is being scanned, the applicable tolerances, and the features to be assessed such as roundness, position, and size. It directs ZEISS VAST navigator to calculate the precise speed based on the relevant characteristics. As the system automatically suggests the right scanning speed, users are not required to calculate the values themselves.
Automatically adjusts speed to match changed tolerances
Considers bending parameter and size of probe on system
Uses all data to calculate exact value for specific measurement

ZEISS VAST performance
Boost measurement capabilities
Maximize your productivity with two dynamic technologies in the ZEISS VAST performance package. FlyScan creates a shorter nominal path than with traditional methods, achieving time savings of up to 40 percent.
Ideal for complex scan tasks with complex geometries, disruptions and gaps

Far quicker scanning process and greatly expanded analysis, because the sensor doesn't need to reposition

Smooth measurement for results free of noise

Ready for tactile scanning?
ZEISS Active Scanning Probes
The choice is yours
Top flexibility with ZEISS CONTURA and ZEISS PRISMO Family
ZEISS is the premier expert for tactile scanning technology. The systems in the ZEISS CONTURA and ZEISS PRISMO family cover the full range of options and are available with active or traditional probes, ensuring suitability for all future tasks. This performance is underpinned by ZEISS mass technology, which supports rapid surface acquisition and precise single-point measurement.

ZEISS mass technology ensures highly precise operation – and quick exchange – of a large number of ZEISS sensors on a single measuring device. From sensors with RDS to those with a fixed probe system, from optical to tactile, and from traditional to active, mass delivers maximum flexibility.