Almost Indestructible.
ZEISS BOSELLO 2D X-Ray Solutions
The robust and reliable 2D X-ray solutions of the ZEISS BOSELLO product families are specially designed for fast defect detection in tough production environments. With ZEISS BOSELLO, automated or manual non-destructive 2D X-ray inspection as well as high throughput and productivity are guaranteed – thanks to quick loading and unloading, fast cycle times and flexible applications directly inline or near production.
Fast defect detection. No matter what.
Depending on the production process, a range of casting defects commonly occur that cannot be accepted due to security reasons and industry standards. The technology and inspection systems of ZEISS BOSELLO support customers with their production through manual or automatic solutions that guarantee fast and accurate defect detection.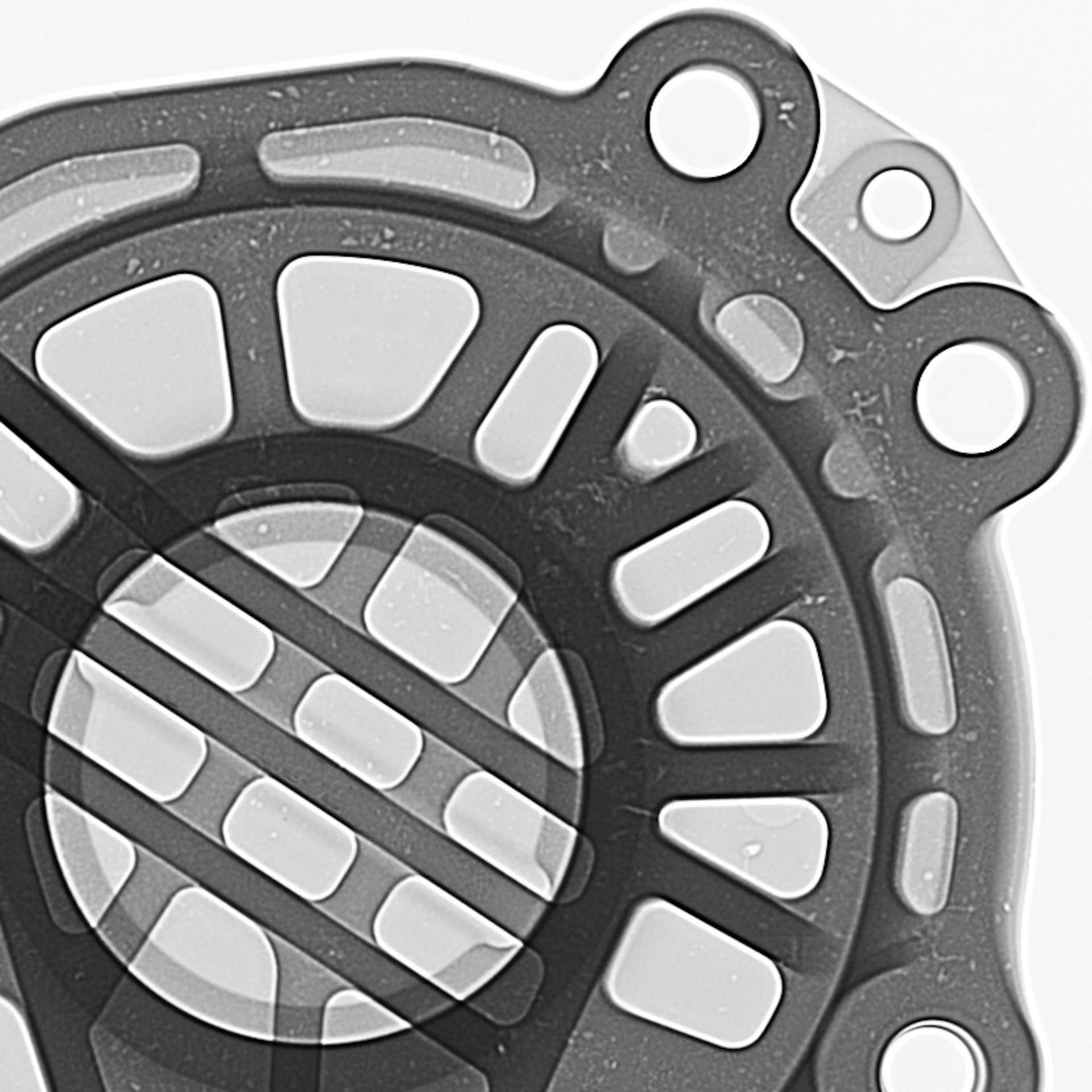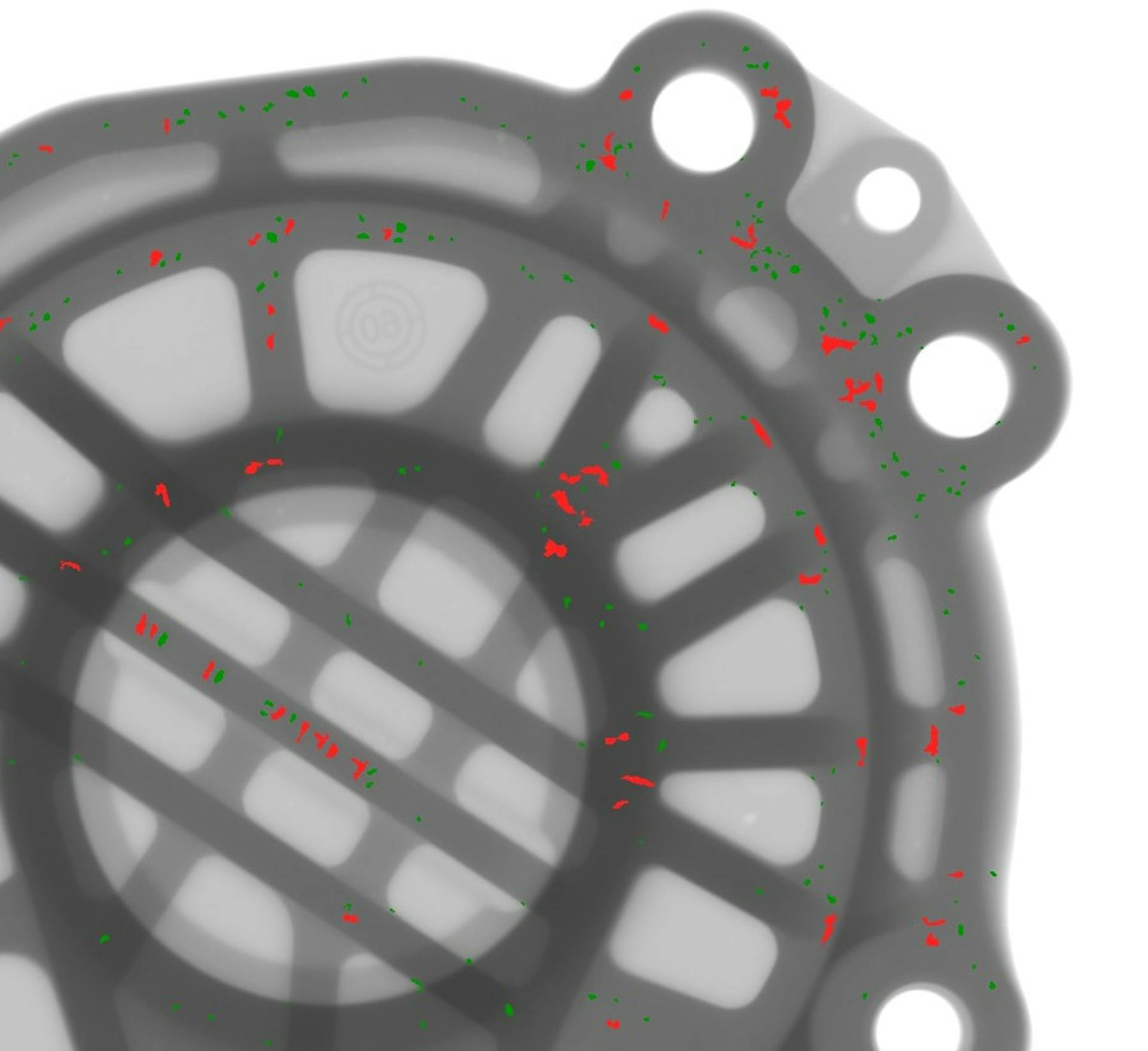 The most common defects are:
Porosities
Inclusions
Shrinkages
Cracks
Blow holes
Automatic Defects Recognition for a range of applications
ZEISS BOSELLO products come with 2D X-ray imaging and the Automatic Defects Recognition (ADR) software. The easy-to-use software allows for quick image acquisition and fully automated 2D X-ray inspection in compliance with ASTM standards. If required, a 3D CT option is also available.

Benefits
How you benefit from ZEISS BOSELLO:
High productivity and low downtime
ZEISS BOSELLO systems are made for high-volume production. They run flawlessly and 24/7, even in the toughest environments. Thanks to their robust design and our high expertise in automation, the systems can be integrated directly into your production – even into already existing production lines.

Flexible system configuration
The X-ray systems of the ZEISS BOSELLO product family are suitable for applications in many industries. Therefore, all systems can be configured with different cabinets, power levels and detectors according to your production needs.

Experience and continuous development
Backed by more than 40 years of experience, ZEISS BOSELLO develops and produces a wide range of X-ray high voltage generators. But more than that, all of the 2D imaging software is designed in-house and continuously developed and improved according to our customers' needs.

Fast worldwide service and spare parts
Thanks to ZEISS' worldwide presence, we can provide prompt local support from our service technicians and can quickly deliver required spare parts. This leads to minimum machine downtime, smooth production and enables us to guarantee faster service, maintenance and installation – wherever you are.

ZEISS BOSELLO portfolio
The right solution for every need

| | | | | |
| --- | --- | --- | --- | --- |
|   | ZEISS BOSELLO OMNIA | ZEISS BOSELLO WRE thunder | ZEISS BOSELLO MAX | ZEISS BOSELLO HEX |
| Part size | Medium/big | Medium/big | Small/medium/big | Small |
| Part identity | Medium | Low | High | Medium |
| Speed | High | High | Medium | Medium |
| Resolution | Low | Low | High | Medium |
| Footprint | Big | Medium | Small/medium | Small |
| Site | In-line | In-line | At-line/off-line | At-line/off-line |
| Control | 2D, ADR* | 2D, ADR* | 2D/3D | 2D/3D |
All ZEISS BOSELLO HEX and ZEISS BOSELLO MAX systems are CT-ready, meaning you can easily capture a set of images to generate 3D models of your castings. This option allows you to get more information on detected defects, including their three-dimensional volume and location, via a third-party software.
See how other customers successfully use ZEISS BOSELLO systems:
Aluminium castings meet high-precision 2D X-ray technology
VMG Dambauer ensures high quality parts for motorcycles with ZEISS BOSELLO MAX

ZEISS X-ray machine: The ace to win new customers
MRB Guss guarantees quality and efficiency with ZEISS BOSELLO MAX 450kV

Learn more with our #measuringhero
Do you need more information about ZEISS BOSELLO 2D X-ray systems?
Fill out the form to download our brochures.

Download more information
Learn more about our ZEISS Innovations: