Turning inspection into productivity.
ZEISS BOSELLO OMNIA
With its robust design and customisable setup, ZEISS BOSELLO OMNIA is the ideal 2D X-ray system for harsh production environments. The Automatic Defect Recognition software in combination with automated 100% in-line inspection guarantees fast and reliable defect detection for your quality assurance. Moreover, multi-shift operation and a clever pallet loading system for parallel changing and loading ensure high throughput for the inspection of various types of castings.


Benefits
How you benefit from ZEISS BOSELLO OMNIA:
High throughput: fast exchange of parts
A special loading concept makes it possible to load and unload the system in only a few seconds. This guarantees high throughput in your production.

Automated evaluation: ADR software
The ZEISS-designed and developed ADR software enables fully automatic X-ray inspection of different kinds of castings according to international standards, without the operator's involvement.

Robust and reliable system: for continuous use in harsh production environments
Its strong and robust construction make ZEISS BOSELLO OMNIA the perfect fit for continuous use in the harsh production environment – 24/7.

Full flexibility: inspect different parts
Due to the clever pallet concept and dual turntable, various types, sizes and forms of castings can be inspected, both manually or robot-loaded.

Applications of ZEISS BOSELLO OMNIA
Made for production

Suitable for a range of parts and industries
The robust 2D X-ray system reliably and quickly inspects castings of medium to large sizes as well as low and medium density – for high throughput in your production line, around the clock.
Top industries
Automotive
Aerospace
Foundry
ZEISS BOSELLO OMNIA
Discover remarkable features and advantages
 

ZEISS BOSELLO OMNIA
120.70

ZEISS BOSELLO OMNIA
160.100

Part size

Medium/big


Medium/big

Inspection loading area


1170 x 670 x 380 mm


1570 x 970 x 480 mm

Max. tube voltage

160/225 kV

160/225 kV

Sensor technology

8/10/16 inches FPD

8/10/16 inches FPD

Idle time between scans

≤ 6 seconds

≤ 6 seconds
Dual turntable and fixed axes for fast scanning
The perfect combination
Automated 2D X-ray inspection systems come in many forms. The highlight of ZEISS BOSELLO OMNIA is its combination of rotary table and fixed internal axes. This setup is the perfect combination for fast scanning as it enables parallel inspecting and changing of parts.


Automatic Defect Recognition for a range of applications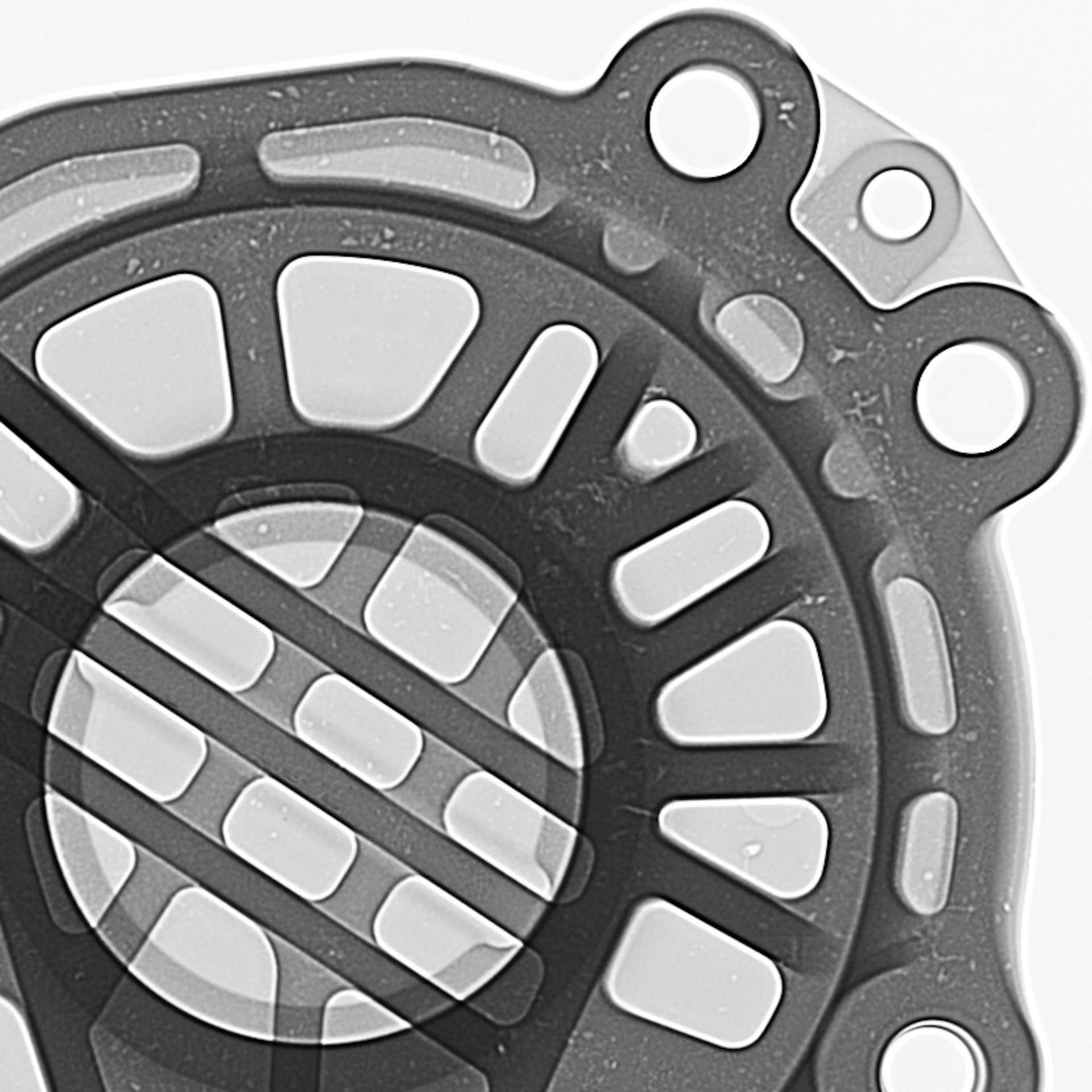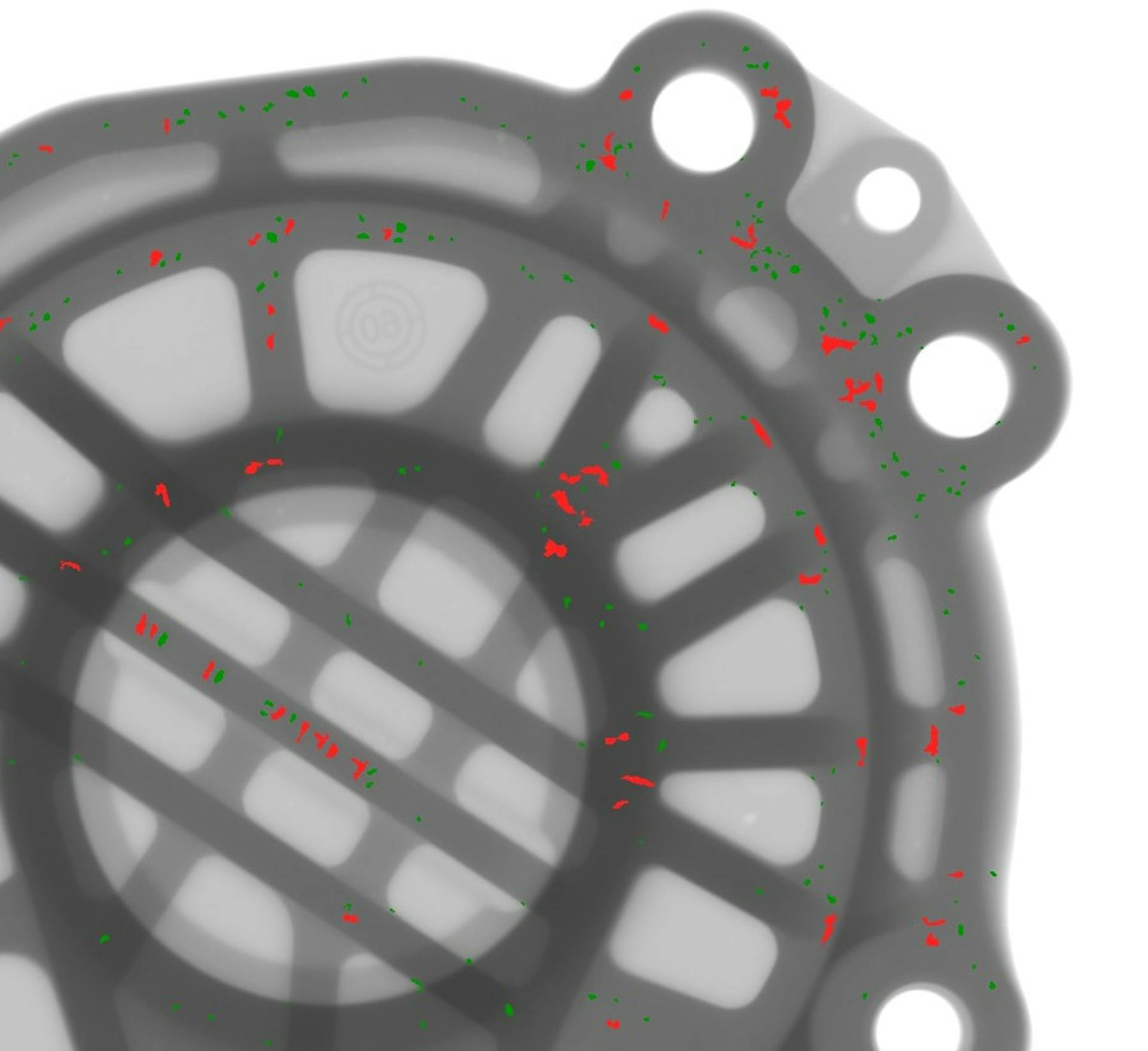 ZEISS BOSELLO OMNIA comes with 2D X-ray imaging and the Automatic Defect Recognition (ADR) software. The easy-to-use software with quick image acquisition allows for fully automated 2D X-ray inspection and evaluation in compliance with ASTM standards. Particularly the automotive industry benefits from the compliance with strictest quality standards required by car manufacturers.
The most important software benefits are:
Custom acceptability standard libraries can be created on individual specifications
Adjustable search engines for fine-tuned inspection
Programming is possible even without casted parts thanks to a defect simulation tool
Evaluation based on the most common car manufacturing standard
Learn more with our #measuringhero
Do you need more information about ZEISS BOSELLO OMNIA?
Fill out the form to download our brochure.

Learn more about our ZEISS Innovations: